COMPANY PROFILE
Philosophy
Overview
History
Departments
Main Customers
---
Company Philosophy
Message from the President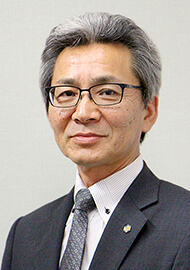 Established more than 50 years ago, Shiga Yamashita has developed a range of industrial equipment of the highest level in the world for the automobile-related and liquid-related industries. Today especially, the automobile industry serves as Japan's core industry and boasts a level of technical expertise recognized throughout the world. Within the context of the modern Japanese automobile industry, the company has focused on the development and the supply of fully-automated finishing equipment for post-processing of aluminum castings, and has taken on daily challenges and accumulated achievements. Shiga Yamashita is also highly praised for its draft beer keg filling equipment washer, and records successes and expertise in multi-industry equipment as well. As a response to future requirements, Shiga Yamashita introduced a new design and manufacturing system early-on, and maintains its drive for ever-improved operational efficiency, high levels of motivation in its research personnel, and high levels of technical expertise. At the same time, the company also focuses on the development of a new generation of personnel inculcated with the company values of honesty, enthusiasm, and inventiveness. To respond to changing requirements of the future, Shiga Yamashita will continue on its current path of providing mature and sophisticated expertise, together with a flexible system of invention and development.
Makoto Nakazawa, President
Company Credo

As a sincere and reliable company, Shiga Yamashita will continue to make great efforts to contribute to society and boost creativity of individuals.
Quality Policy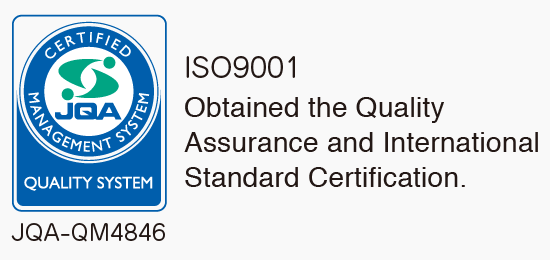 Based on the conviction that the needs of the customer are foremost, customer requirements are clarified, and the world's best products are manufactured in complete conformance with all legal statutes and regulations, thereby gaining trust and satisfaction.
---
Company Overview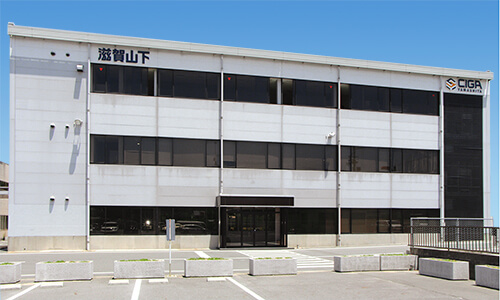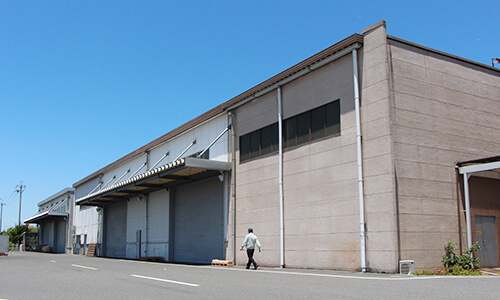 Company name
SHIGA YAMASHITA CO.,LTD. (CIGA)
Founded
October 1, 1973
Capital
38.25 million yen
Representative
Toshihiko Yamamoto, Chairman
Makoto Nakazawa, President
Number of employees
80 employees
Average age
37 years old
Annual turnover
Two billion yen
Headquarters
338 URIUZU HIGASHIOMI, SHIGA 527-0055, JAPAN Access Map
TEL +81-748-23-5671
FAX +81-748-20-3000
Relating company
CIGA YAMASHITA de MEXICO S.A. de C.V. / FINE INC.(Korea)
Business
・Finishing equipment for post-processing of aluminum castings
・Engine cleaning equipment
・Draught beer keg washing & filling equipment
・Various automatic assembly equipment
・Work carrier
・Pneumatic transportation equipment
・Urban refuse incineration and processing equipment
・Soot extraction systems
Dealings bank
MIZUHO Bank, Otsu branch
The Bank of Kyoto, Kusatsu branch
Kansai Mirai Bank, Yokaichi branch
RESONA Bank, Kyoto branch
Area of company
Site : 11,800㎡
Factory : 4,884㎡
Office : 1,315㎡
---
Company History
1973
SHIGA YAMASHITA CO.,LTD. formed as an independent entity from Yamashita Tekko Co.,Ltd.
1975
Signed a manufacturing agreement with the Industrial Materials Division of Cornes Dodwell Ltd. and localized a washer for the draft beer keg filling equipment manufactured by Sankey of the UK.
1978
Began developing the WellPacker liquid bag filling equipment in cooperation with Dodwell's Industrial Materials Division.
Developed an exhaust gas economizer and a soot extractor for marine boilers in cooperation with Mitsubishi Heavy Industries.
Developed the dry forming machine for automobile carpets.
1980
Developed the bag-in-box filling equipment.
1982
Delivered six engine washers to automobile manufacturers in Mexico.
1984
Developed the aluminum casting finishing and transfer equipment.
Developed the carrier equipment for applications of sealants to automobile glass.
1985
Developed the large sheet feeder.
1988
Developed the specialized servo system controller.
Developed thef NC deburring machine and multiarticular robot.
Developed the high-speed spindle.
1989
Signed a technical assistance agreement with Fine Inc. of South Korea.
1990
Developed the vertical five-axis multiarticular robot.
1995
Developed the general-purpose finishing equipment for aluminum castings.
1996
Developed the specialized cell-type finishing equipment for aluminum castings.
1998
Developed the rotary-type a draft beer barrel filling equipment washer.
2000
Obtained the ISO 9001 Quality Assurance Certification.
2001
Developed the jet-type washing equipment.
Developed the finishing equipment for aluminum castings.
Developed the high-speed cutting equipment.
2002
Began exporting the cylinder block finishing equipment to Nemak SA of Mexico.
2004
Merged with Shiga Yamashita Services. Increased capital to 23.25 million yen.
2005
Established CIGA YAMASHITA de MEXICO S.A. de C.V.
2006
Increased capital to 38.25 million yen. Expanded and upgraded manufacturing facilities.
We were awarded the 'SUPPLIER OF THE YEAR 2006' Excellent award by NEMAK SA of Mexico.
2007
Rebuilt an office ridge.
2008
We achieved the delivery of a total of 250 pieces of finishing equipment for aluminum castings.
The Flexible-Type Finishing machine for FC casting workpiece has been completed and launched.
The brand new Keg Washing/Filling machine for microbreweries has been completed and launched.This machine is equipped with newly developed sensors and control system which achieved outstanding level of quality.
2010
We were awarded the 'SUPPLIER OF THE YEAR 2009' Excellent award by NEMAK SA of Mexico.
2011
We were awarded the 'SUPPLIER OF THE YEAR 2011' Excellent award by NEMAK SA of Mexico.
2012
Developed the BUILT-IN MOTOR for Gate Cutting use and Special Inverter system.
2013
We were awarded the 'SUPPLIER OF THE YEAR 2013' Excellent award by NEMAK SA of Mexico.
40th anniversary of our foundation.
Toshihiko Yamamoto was appointed as Chairman of the Board.
Makoto Nakazawa was appointed President and CEO.
2017
Developed a new Hybrid-type engine cleaning equipment for larger work.
2019
A new factory (Factory No. 3) was built.
---
Shiga Yamashita Departments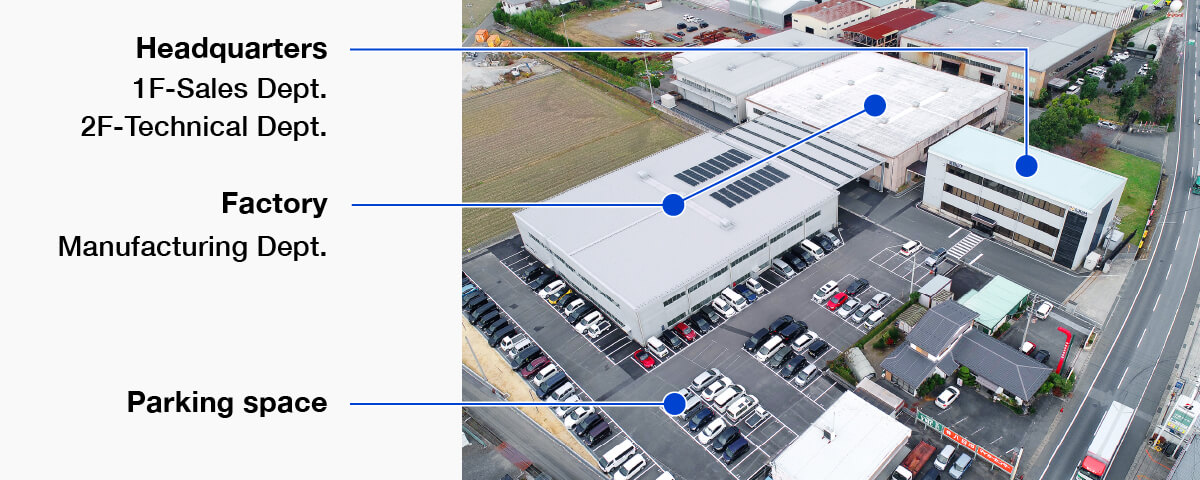 Sales Departments
Supported by a comprehensive list of successes, specialist sales engineers are focused on providing the customer with the optimum equipment. Activity begins with consultations with customers asking "I wonder if it's possible to ….." questions, and culminates in presentation of equipment specifications suited to customer requirements.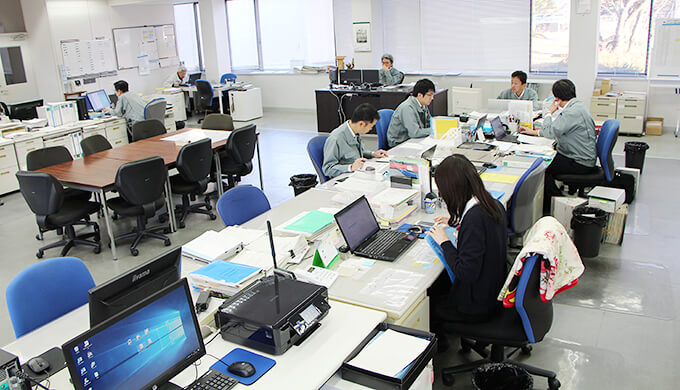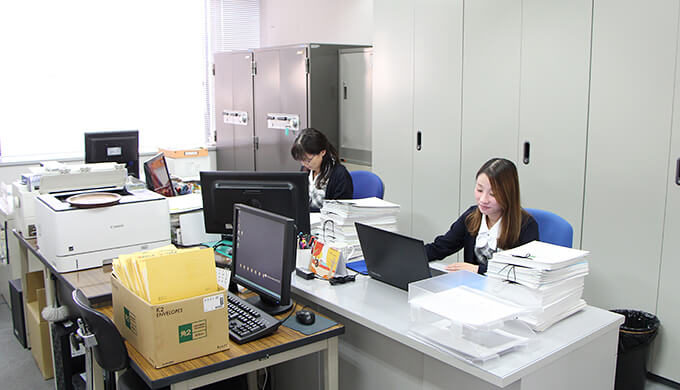 Technical Departments
The Technical Department has a spacious, open floor, which allows each section to communicate easily We have a lot of experience in this field. The mechanical design section makes full use of high-end 3D-CAD for optimal equipment design, while the control design section is more user-friendly control systems that are easy to use. This enthusiastic technical team is responsible for Shiga Yamashita's manufacturing.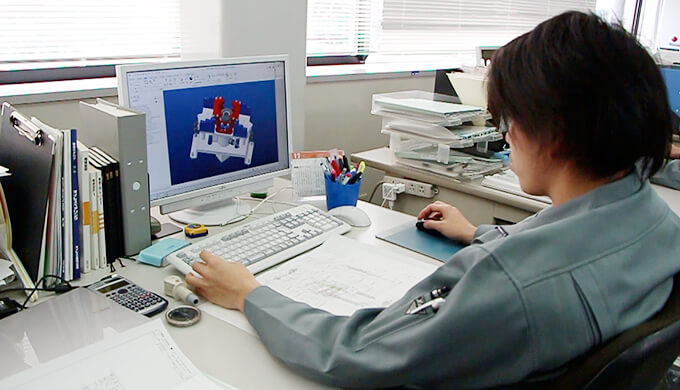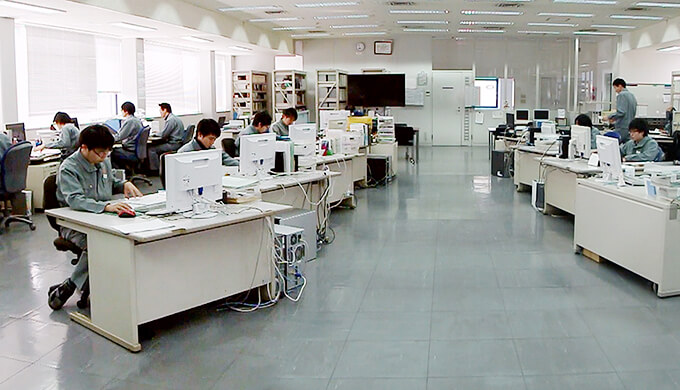 Manufacturing Departments
Shiga Yamashita's unique technology is employed by a manufacturing team engaged in a wide range of activities, from selection of materials to manufacture of components, and a finishing and technical team focused on assembly and adjustment of equipment for reliable operation. The finishing and technical team is also responsible to the customer for delivery and installation of equipment.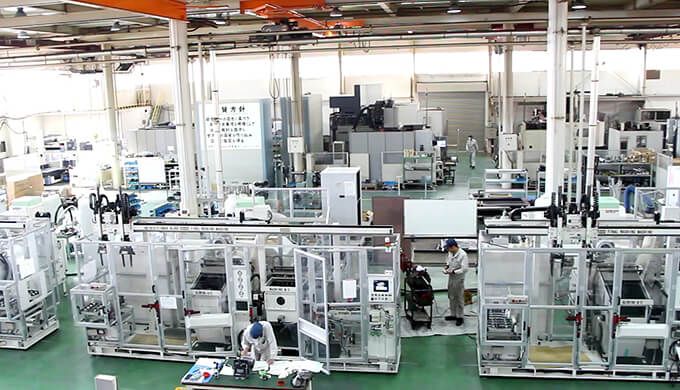 ---
Main Customers
Toyota Motor Corporation
SUBARU CORPORATION
DAIHATSU MOTOR CO., LTD.
Mazda Motor Corporation
SUZUKI MOTOR CORPORATION
Honda Motor Co., Ltd.
Mitsubishi Motors Corporation
Isuzu Motors Limited
Yamaha Motor Co., Ltd.
Nissan Motor Co., Ltd.
Hino Motors, Ltd.
Kubota Corporation
RENAULT SAMSUNG MOTORS
Hyundai Motor Company
Toyota Industries Corporation
Nemak S.A. de C.V.
HIROSHIMA ALUMINUM INDUSTRY CO., LTD.
TSUCHIYOSHI INDUSTRY
Perodua Engine Manufacturing Sdn.Bhd.,
Aichi Machine Industry Co., Ltd.
F-TECH INC.
Sumitomo Heavy Industries, Ltd.
Mitsubishi Heavy Industries Ltd. Kobe shipyard.
Mitsubishi Hitachi Power Systems Environmental Solutions, Ltd.
Cornes Technologies Limited
Fine Inc.
Mitsubishi Corporation Technos
Sanko Shoji Co., Ltd.
Kokusai Kogyo Company Limited
Hamamatsukihan Co., Ltd.
Maruka Corporation
NACHI-TOKIWA CORP.
Katakura & Co-op Agri Corporation
ASAHI BREWERIES, LTD.
Kirin Holdings Company, Limited
Sapporo Breweries Limited
Suntory Holdings Limited
ORION BREWERIES, LTD.
Takara Shuzo Co., Ltd.
HAKUTSURU SAKE Brewing Co., Ltd.
DHC Corporation
Micro Breweries